If you read nothing else about marketing, read this…
it's free!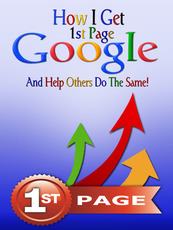 62% of prospects search the web before buying locally! Will they find you?
Sign-up below to get your free ebook!

Marketing
We help develop your product or business story, then tell it well and the right places to be successfully. Figure out your ideal or preferred customer or client. Then we help you get it done. More Leads, More Sales, More profits. Includes web sites, display ads, storyboard displays, text ads, Facebook, direct mail, postcards, and more.
Read more

Payroll and Accounting
Recording everyday transactions during the operation of your business. When analyzed provides reliable data for great decisions. Balance sheets, cashflow, profit loss, budgeting, payroll, profit centers along with breakeven units and price. Bookkeeping for the banker, the tax man; management information for you, the owner.
Read more

Business Pulse Template
Find and stop money leaks! Find and seize opportunities! Find and keep more of your money! With this great tool, anyone can manage business finances. It's your new Business Pulse Manager Express at a fraction of the cost. Simply fill in the blanks with the data you have; analytical data and insights are then graphically displayed.
Read more

Business Services
We all need help at one time or another; where to get checks, web services, Ebooks, or consulting, coaching or mentoring, we do that! Check out our new storyboard ads to tell a little or tell a lot about your business. Also available, solutions for United States Insurance Agents / Brokers to increase retention and cut client cancellations.
Read more